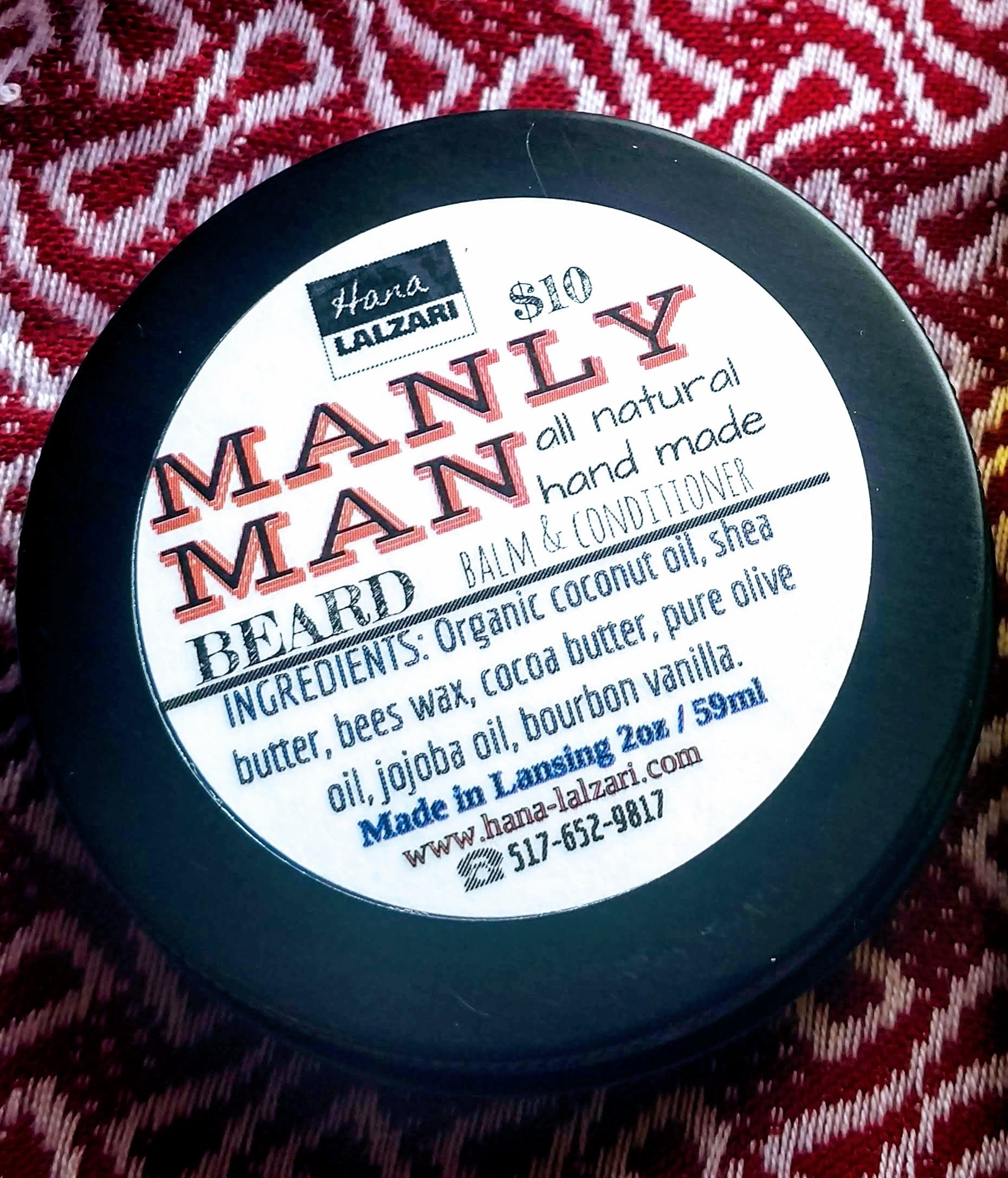 Manly Man Beard Balm
Manly Man Beard Balm is an all-natural, multi-purpose balm and conditioner with a light scent. Cocoa butter and coconut oil soften and add sheen to keep your beard moisturized throughout the day.
+Made with 100% natural ingredients.

+Shea and cocoa moisturize and provide holding power to reign in those stragglers.          
+Coconut and jojoba deeply penetrate and moisturize the hair follicles, promoting beard growth, helping to prevent breakage and allowing your beard to grow long and healthy.
 Directions: Use thumbnail to scrape out a pea to dime sized amount of balm and rub between palms to emulsify. Run your fingers through your beard, making sure to rub balm into the skin where your beard grows to nourish hair at the roots, then spread the balm through beard from root to tip.  Brush, or comb through to help distribute balm evenly throughout your beard.
Ingredients: Shea, beeswax, cocoa, coconut oil, jojoba, olive oil.
This product may melt in a warm clement. 
Shelf Life: 1 year